1601 Mission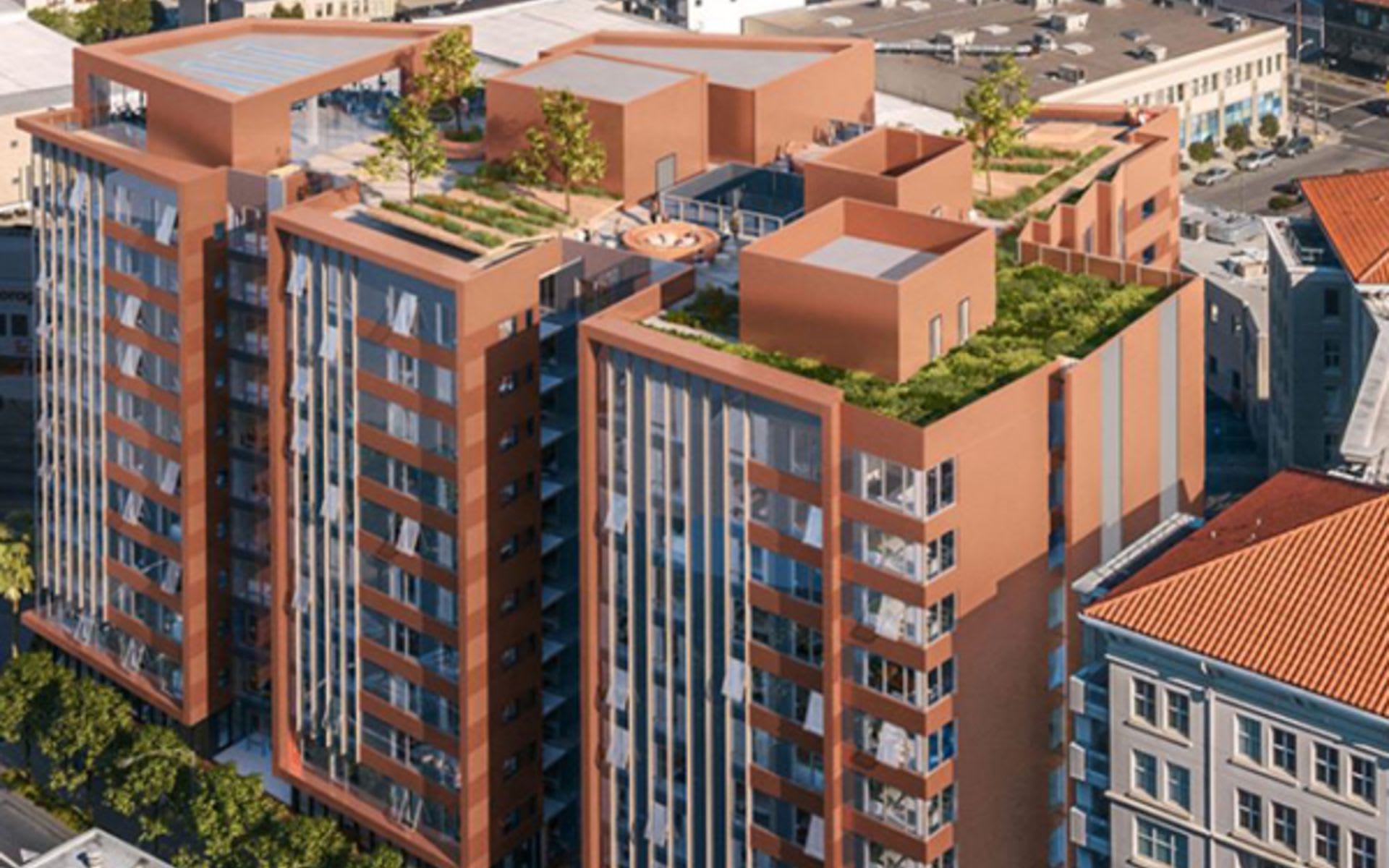 Location:
1601 Mission Street, San Francisco, CA 94103
Neighborhood:
The Hub
Units:
220
Architect:
Handel Architects
The Building:
The 12-story project includes 220 residential units and approximately 7,000 sq. ft. of retail. The massing of the project was created through a process of carving out a block form in order to create more window lines and better floor efficiencies. 1601 Mission is designed as a combination of floor-to-ceiling glass window systems and terracotta-colored metal panels, the latter of which were inspired by the industrial buildings surrounding the site to the south. A mid-block pedestrian passage in the center of the site connects the two major roads that define the building's perimeter. The passageway is an essential feature of the project: lined with retail frontage, it serves as a vibrant, active link through the site, while also serving as a conduit to the building's residential lobby. Space for public art is also incorporated into the design of the passage, making it a destination in its own right.
Availability:
As of November 2019, 220 units, In the design stage now. Contact us or sign up for our SF New Development Newsletter Click Here to get the latest update.
Requirements:
For appointments, call
(415) 735-5867
.