Welcome to Vibrant Castro
The Castro Neighborhood, San Francisco
If you wander into Eureka Valley you might stumble upon a hidden gem- the Castro neighborhood, aka The Castro. Rainbow colored flags line the streets, hang from windows and lampposts, and even serve as crosswalks. Welcome to vibrant, colorful Castro.Castro is the central hub and historical district for the LGBTQ+ community. A large majority equality rights activism took place among these very streets. With this, Castro became a symbol of hope and equality. This neighborhood was built on community, acceptance, and action. As such, Castro is now home to a very healthy community, social rights activists, and even young professionals and families. Eureka Valley tops the list for best residential areas to call home due to its central location, beautiful parks, quiet neighborhoods, and uplifting vibe.
Located Within Central San Francisco
Area: 337 acres ZIP Codes: 94110, 94114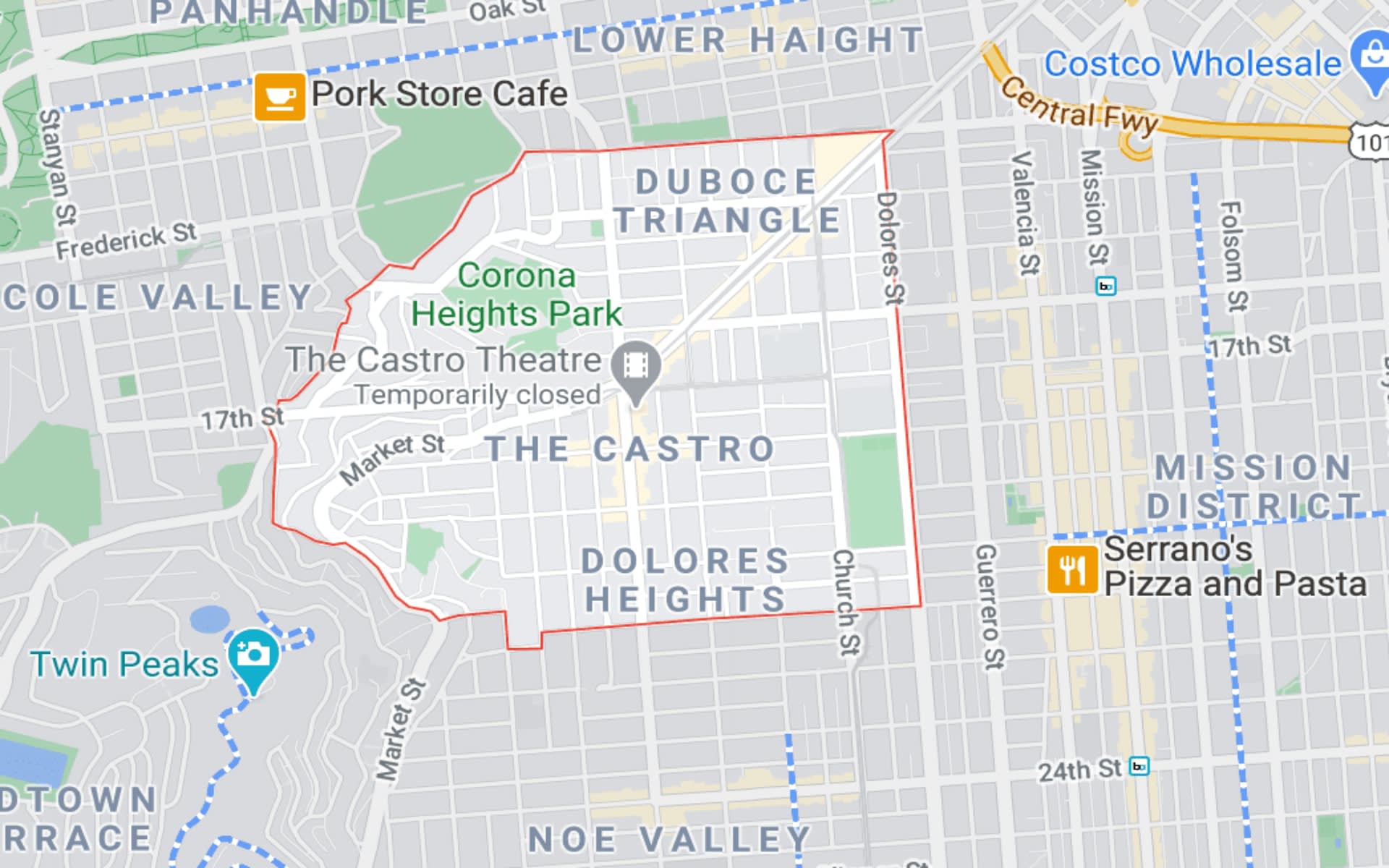 Take a Look Around the Castro Neighborhood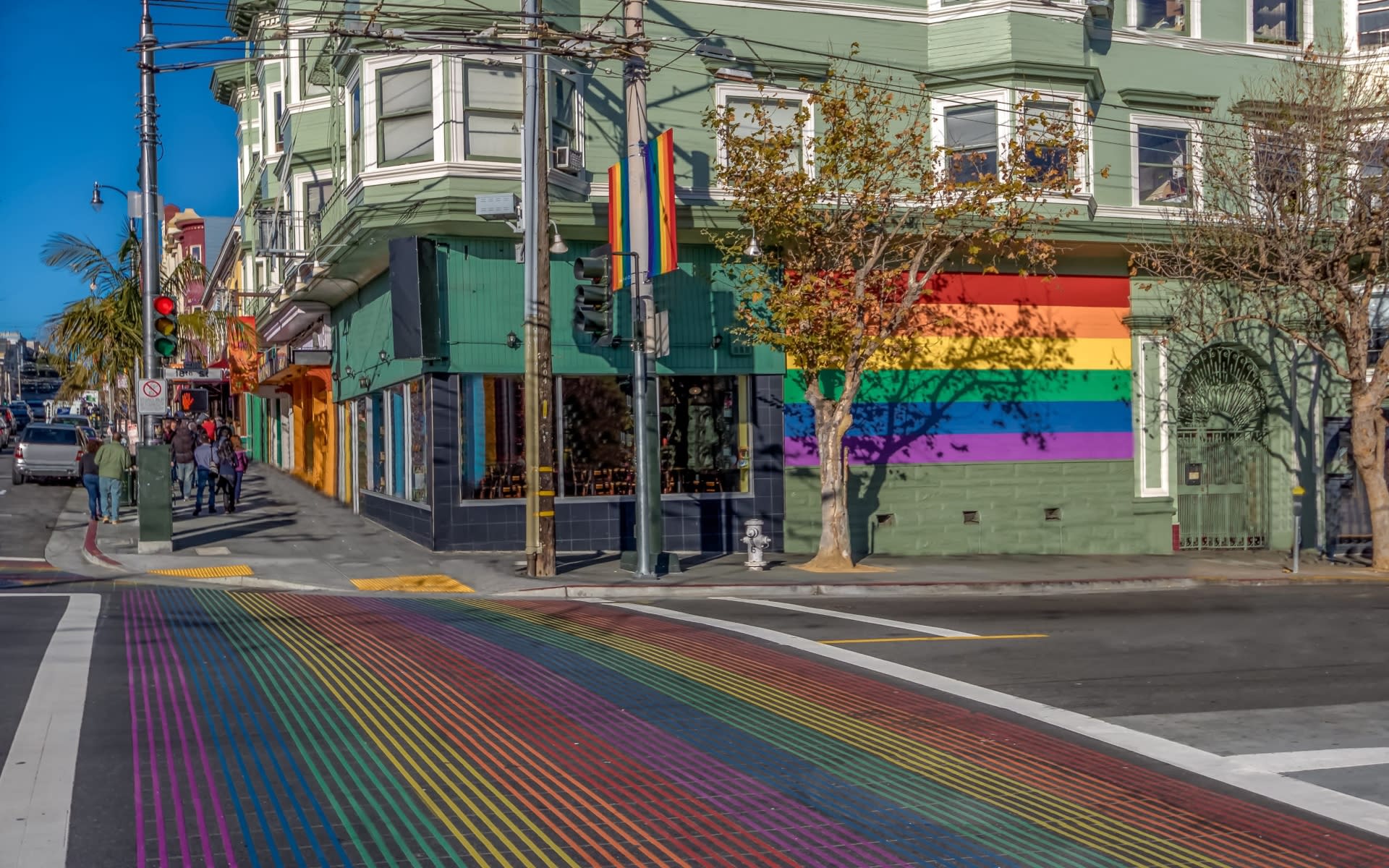 Quick Neighborhood Details
Located within central San Francisco

Friendly, warm, inclusive atmosphere

Historic LGBTQ+ neighborhood

Home to the Castro Theatre

Colorful streets and buildings

Full of quirky shops & lively bars

Accessible by public transportation

Must visit during Pride month & Halloween

Popular Destinations in Castro
Stop by one of these popular bars, shops, or attractions while strolling through Castro.
---
Food
If you are looking for a classic, old-school, vintage diner that serves all your typical diner food (burgers,fries, malts, etc.) along with breakfast, then Orphan Andy's is a must-stop location on your itinerary. They are usually open 24/7, but do check their hours before visiting.
If you are craving a juicy burger that is both delicious and cheap, stop at Super Duper Burgers. They use local ingredients and serve up a hot, fresh meal. If you prefer a plant-based burger, no worries, there is a vegetarian option.
Fun
The Castro district would not be the same without the legendary Castro Theatre. It is both a historic landmark and center for entertainment that has a breathtaking interior design. A trip to Castro is not complete unless you stop at the Castro Theatre- or at least walk by.
Mission Dolores Park is a massive 16-acre park is located near Castro and the Mission district. Locals and tourists alike spread their picnic blankets on the grass and soak up the sun while taking in spectacular views of the city.
Shopping
No matter what you are in search of, Cliff's Variety seems to have it all. They sell a wide range of products, from kid's toys to costumes, fabrics, homewares, garden goods, and more. It is definitely worth popping in to see what the buzz is about.
Dog Eared Books - a cute and quirky bookstore is a wonderful oasis of classic literature, non-fiction, fiction, and poetry. Their book selection is fantastic, but the atmosphere is even better. This is the best place to find a new book in the Castro neighborhood.
Schools
Castro has 1 primary and secondary schools. One of the best schools is Sanchez Elementary School. The public schools in Castro are part of San Francisco Unified School District.