Maiso Au Pont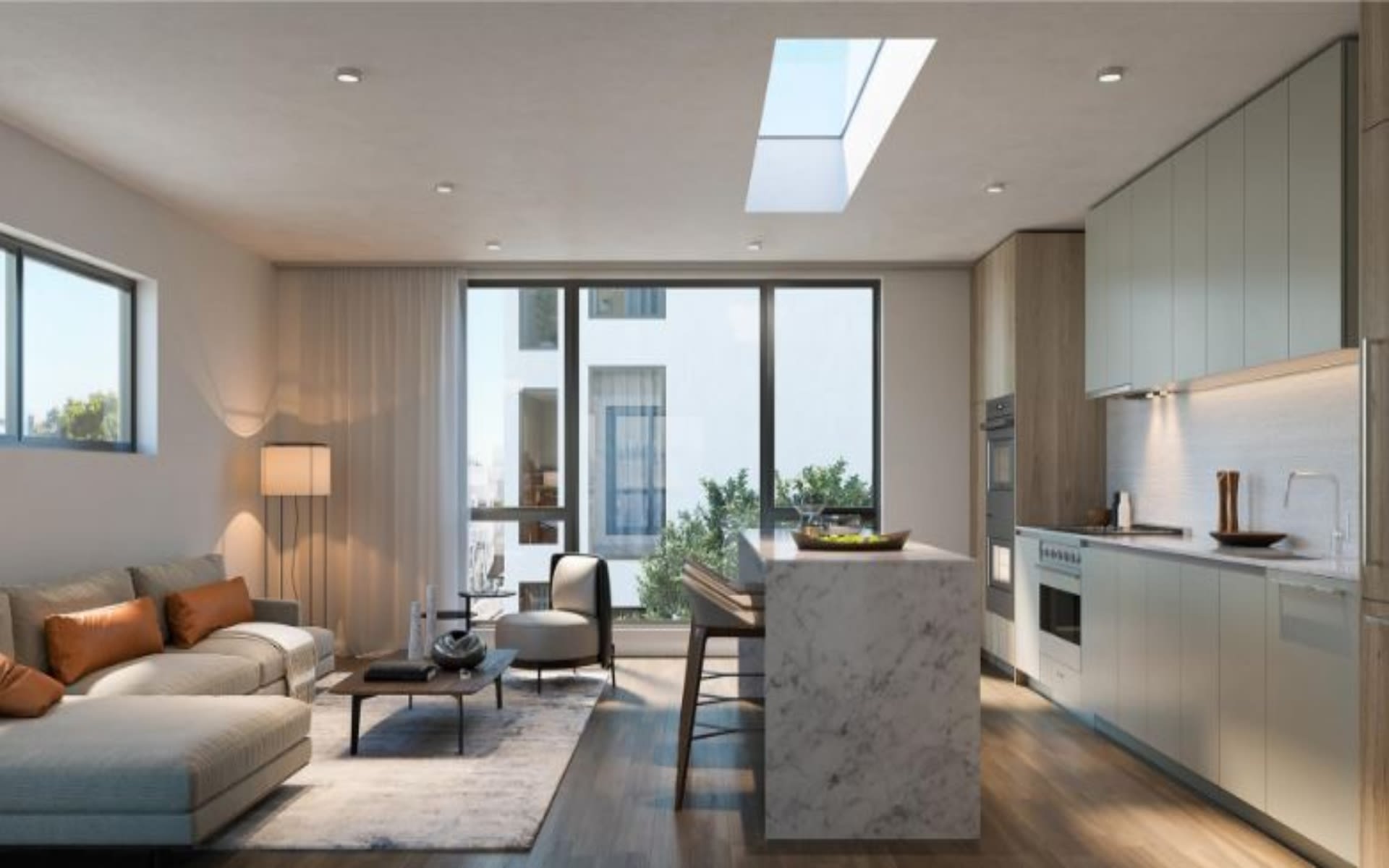 Location: 2448 Lombard Street, San Francisco CA 94123
Neighborhood: Marina
Parking: Secured, freestanding parking available
Amenities:
A roof deck with an outdoor grill, two light-filled garden courts, a dog washing station, and a bike storage room are among the amenities the Maison Au Pont designed to extend home and experience.
The Building:
Maison au Pont is a residential platform that allows one to live in the city without necessarily being part of the city. It is not sandwiched by commercialized buildings or viewing out to buildings in various heights, or in an urban fabric built from different eras. Instead, it is surrounded by residential and buildings of light hospitality, which means it is looking out to terraced residential streets and the expanse of the bay. It's an entirely different pulse of the city.
Studio, one-, two-, three- and four-bedroom condominium homes will be available in a mix of floor plans, featuring wide-open living areas, light-filled spaces, bespoke kitchens, and nature-inspired materials and palettes that create a beautiful retreat.
Requirements:
SF New Development Newsletter
Stay up to date on the newest new developments!