Welcome to Potrero Hill
The Potrero Hill Neighborhood, San Francisco.
Name a place in San Francisco where you can find the best city views, the best skyline, and the most hills in one area? Welcome to Potrero Hill! Potrero Hill is a very laid-back neighborhood in San Francisco. There are no clubs here- only family-friendly fun- and the residents prefer it this way: quiet, community-minded, relaxed, kid-friendly, and casual.
Potrero Hill has gained fame from its beautiful placement against the eastern hills of San Fran. The spectacular views you can find here are postcard-worthy, lit up by endless sun rays and (sometimes) speckled with hazy clouds.
While this district is dominantly residential, it is an up-and-coming neighborhood in Eastern San Fran-along with its neighbor, Dogpatch. Relaxed music venues and diners are popping up, offering locals a space to enjoy great food while gazing at those sweeping eastern hills.
Located Within Eastern San Francisco
Take a Look Around the Potrero Hill Neighborhood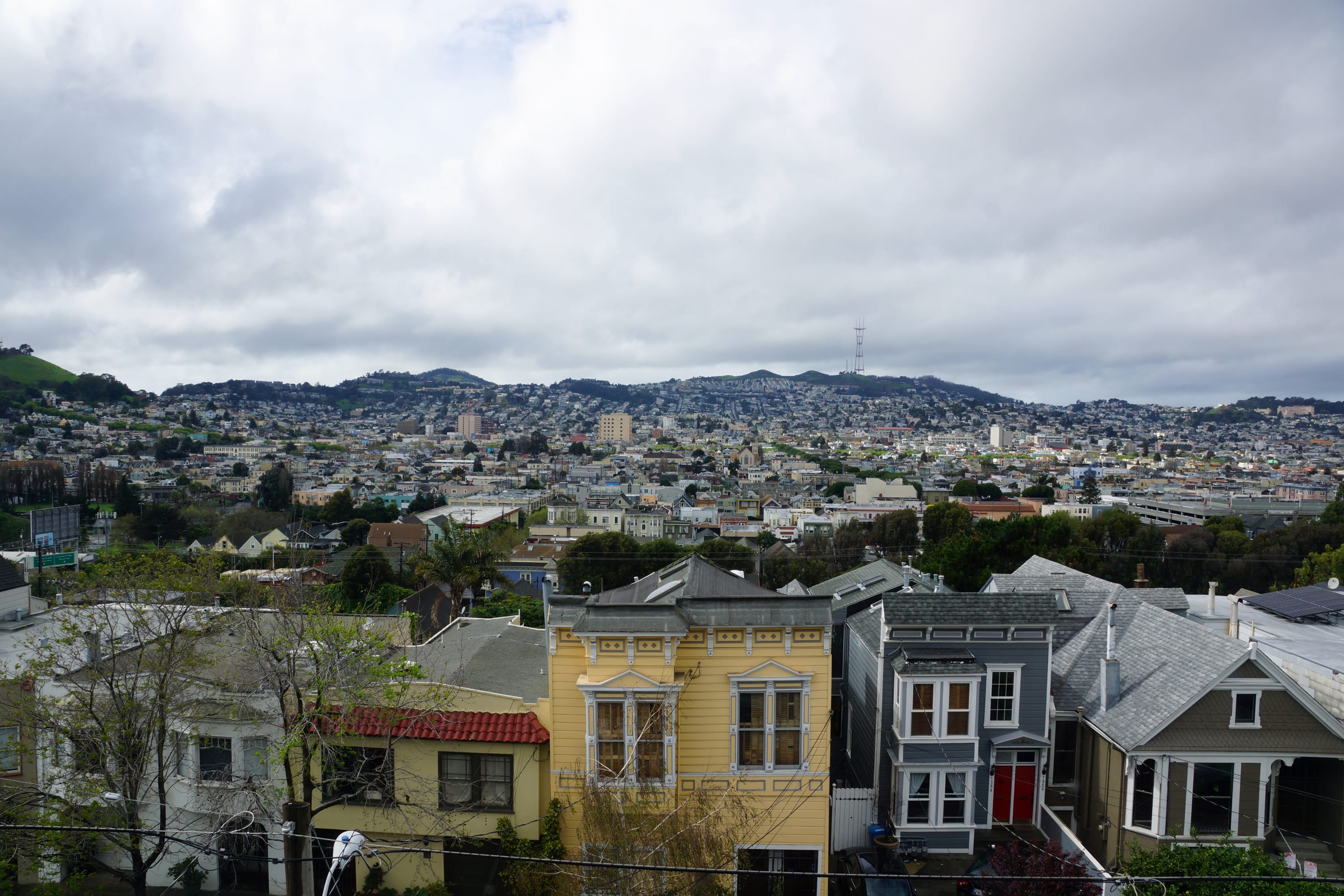 Quick Neighborhood Details
Close proximity to larger neighborhoods

Mostly residential homes and condos

Family-friendly environment

Sweeping views of the hills
Popular Destinations in Potrero Hill
Stop by one of these popular bars, shops, or attractions while strolling through Potrero Hill.


---
Food
Plow is a fan-favorite daytime eatery that serves classic American food sure to comfort the soul. The food they prepare is farm-to-table style with a focus on freshness. Wait times here are usually long during peak hours, which is a testament to the tasty quality of the food.

Chez Maman East, a popular French bistro serves up some of the best French food in San Francisco. They keep the vibe neighborly and the flavor otherworldly. Sit down with your date or bring the family for a homemade meal in an aesthetic atmosphere.


Fun
For those of you interested in a good lecture or exhibit on art, the CCA Wattis Institute has you covered. It is a contemporary arts center that was established in 1998 and is part of the California College of the Arts.
Bottom of the Hill is a live music venue in Potrero Hill that attracts locals almost every night of the week. The space inside is intimate and feels completely retro. From rock to rap, you can listen to almost any genre here.


Shopping
Christopher's Books, a bookstore where pets are allowed- and very welcomed. The owners have been showcasing their finds since 1991, offering a large selection of not just books but also calendars, stationary, cards, and other trinkets.

Ruby Wine labels themselves as a boutique wine store. Their selection of wines consists of local small-batch productions, natural and organic wines, and seasonal wines all sourced from California.


Schools
Potrero Hill has 8 schools. One of the best schools is King (Starr) Elementary School. Public schools in Potrero Hill are Daniel Webster Elementary School, International Studies Academy, and Downtown High School. For Private schools, it has Seneca Center, Rise Institute, Meadows-Livingstone School, and Live Oak School.