Welcome to SoMa
The SoMa neighborhood, San Francisco.


Not quite the Mission but not quite Dogpatch, the SoMa neighborhood is full of potential and warehouses waiting to be transformed into loft-style apartments or the next best farm-to-table restaurant.
SoMa is the pinnacle of urban development. It is a fast-growing, tech-focused, hotspot for young entrepreneurs and millennials. It is one of those San Francisco neighborhoods that feels established yet young and growing at the same time.
The 1906 earthquake and fire all but devastated the area, but we can all thank the "dot com boom" for turning SoMa (South of Market) into what it is today. Now people flock to SoMa for its prime location and skyrocketed community growth.
Located Within Northeastern San Francisco
Area: 406 acres ZIP Codes: 94103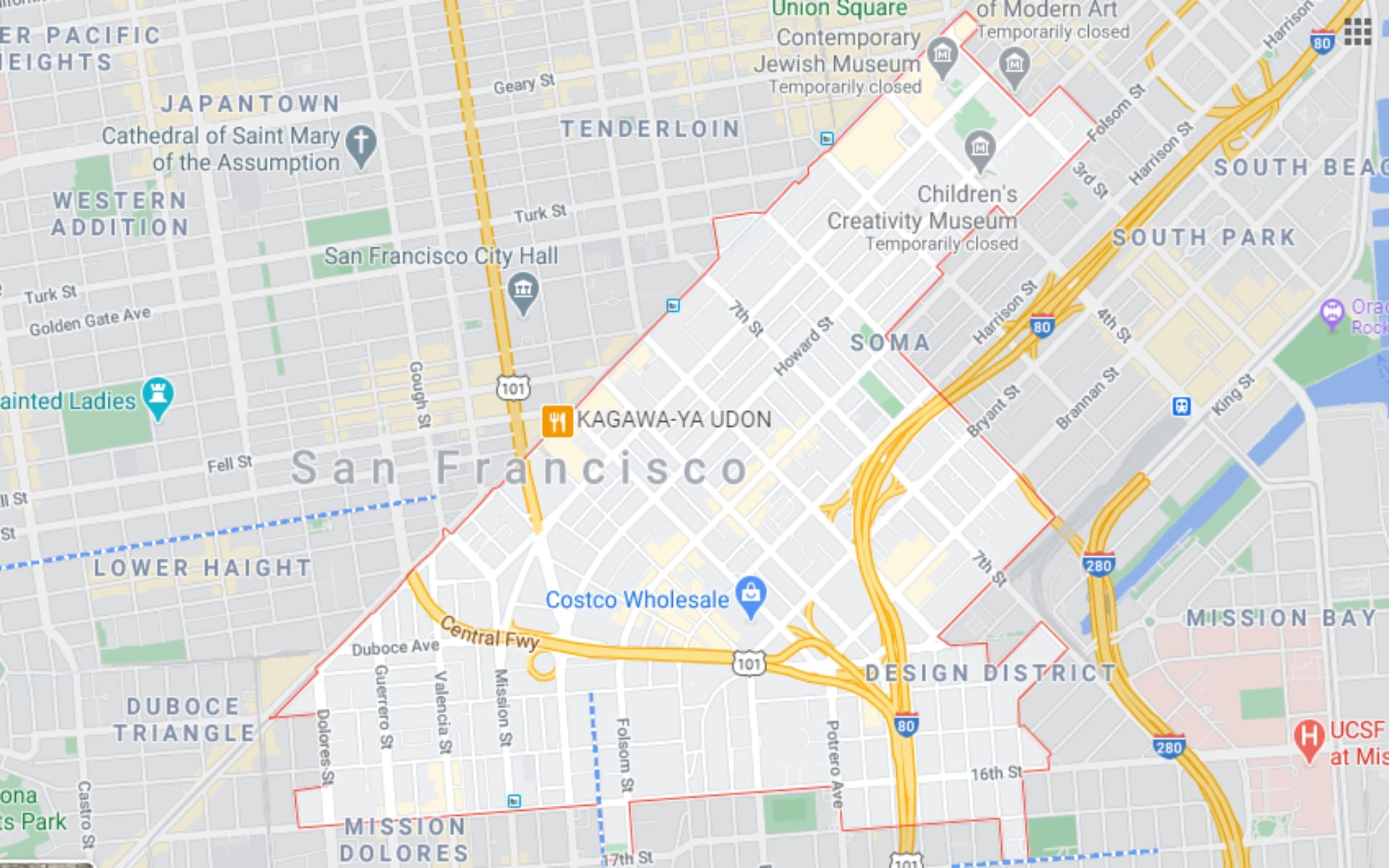 Take a Look Around the SoMa Neighborhood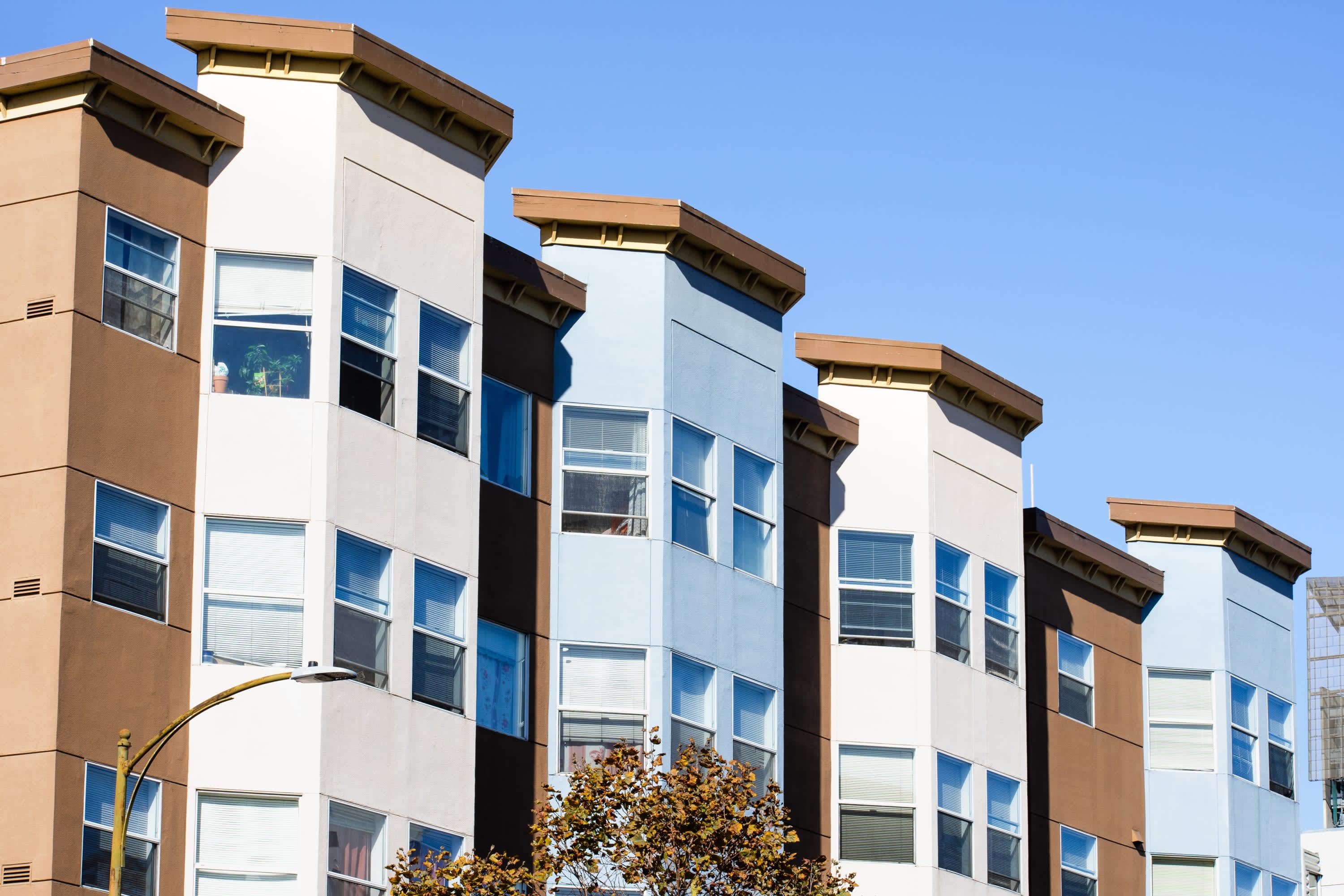 Quick Neighborhood Details
Popular Destinations in SoMa
Stop by one of these popular bars, shops, or attractions while strolling through SoMa.


---
Food
Grab your chopsticks and whip out the soy sauce, it's Dumpling Time! This contemporary Asian bistro serves up a wide variety of dumplings and noodles. Pair either with sake or your favorite beer.

If you have not found a decent meal and affordable price in SoMa, you've been missing out on Delancey Street Restaurant. This popular bistro creates tasty dishes such as steak & eggs, crab cake benedict, and gumbo. You can feel good about consuming all those tasty calories knowing that your meal purchase helped a Delancey Street Foundation Resident- dinner with a cause.


Fun
Yerba Buena Gardens spans two blocks, nestled between 3rd, 4th, Mission, and Howard streets. This is not your typical park. Much of the park is concrete which makes for a great place to practice your skating skills. Various sculptures and water fountains are scattered throughout the two blocks, adding charm and character to the garden.

San Francisco Museum of Modern Art looks just as much like a piece of art outside as what it contains inside. Among the gallery halls, you will find a fresh, clean, inviting, and kid-friendly atmosphere. Get ready to spend several hours browsing dozens of modern and contemporary art collections.


Shopping
REI is the top local retail store for outdoor enthusiasts in SoMa. They sell any outdoor gear you can imagine: camping, hiking, rock climbing, fishing, etc. The list goes on and on. Other than outdoor gear, they also stock plenty of fitness clothing and accessories.

Union square is an umbrella term that refers both to the square itself and the area surrounding it. The 2.6 acres of retail space is nothing but shopping, eating, and entertainment. Large retailers are plentiful around the square, and luxury restaurants are anything but scarce.


Schools
SoMa has 3 primary and secondary schools. All of them are public schools. They are the Carmichael (Bessie)/FEC, the S.F. County Special Education School, and the San Francisco County Rop School.